12″  Frosted Quartz Crystal Singing Bowl For Sound Therapy
Made from 99.99% pure crystal of the highest quality
Each crystal singing bowl will be inspected strictly before dispatch. The sound is amazing, clear, strong and deep, and rich vibration resonate with the power to heal, when you play the crystal singing bowl, you are not just performing a sound therapy, but also a crystal healing that is extremely penetrating.
Includes:
One Rubber mallet, and one Rubber O-ring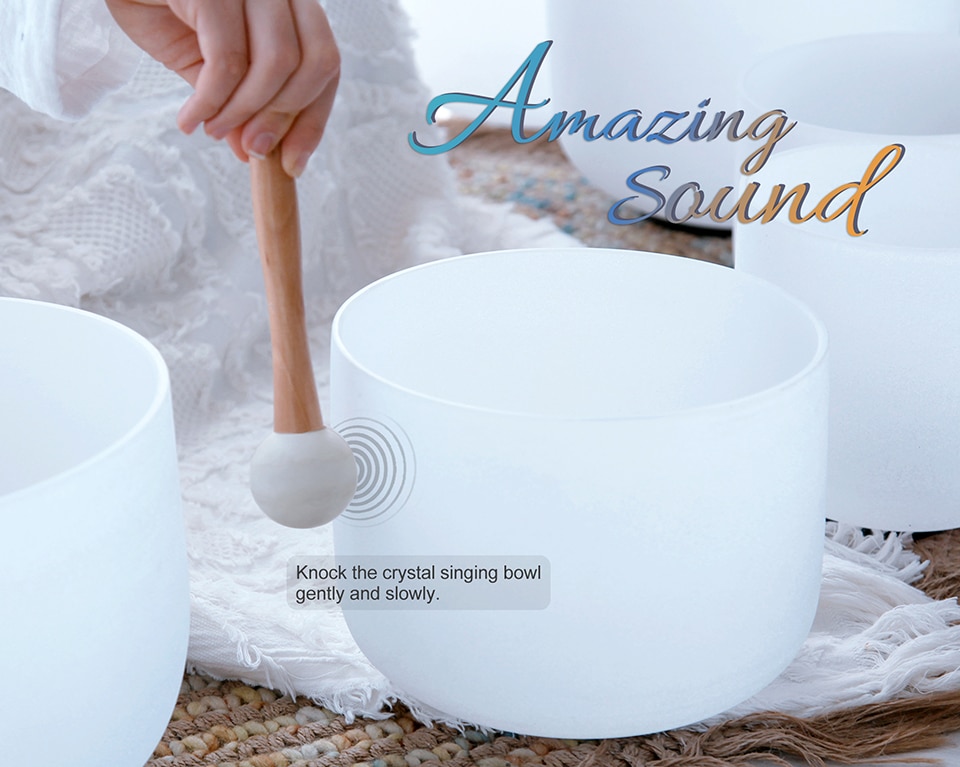 Any broken or lost during transit, will be replaced quickly for free.