The 6″ Budget Third Eye Chakra Frosted Quartz Crystal Singing Bowl is a high-quality singing bowl that is specifically designed to resonate with the energy of the third eye chakra. The third eye chakra is associated with intuition, wisdom, and spiritual insight, and is said to be one of the most powerful chakras for spiritual growth and development. This singing bowl is a 6 inches in diameter and is made of frosted quartz crystal which is said to enhance the natural properties of the bowl.
The bowl produces a rich, clear tone when struck or played with a mallet, making it perfect for meditation, sound healing, and chakra practices. The frosted finish on the bowl also creates a soft, ethereal appearance that is visually pleasing and creates a peaceful ambiance. This singing bowl is budget-friendly and perfect for those who are new to singing bowls or on a budget.
This singing bowl is also hand-crafted, so each one is unique, making it a one-of-a-kind addition to your home or meditation practice. It's a great way to introduce the power of sound  and meditation in a more affordable way.
6″ Note A "Third Eye Chakra" Frosted Quartz Crystal Singing Bowl For Sound Therapy
Made from 99.99% pure crystal of the highest quality
Each crystal singing bowl will be inspected strictly before dispatch. The sound is amazing, clear, strong and deep, and rich vibration resonate with the power to heal, when you play the crystal singing bowl, you are not just performing a sound therapy, but also a crystal healing that is extremely penetrating.
Includes:
Free: One Rubber mallet, and one Rubber O-ring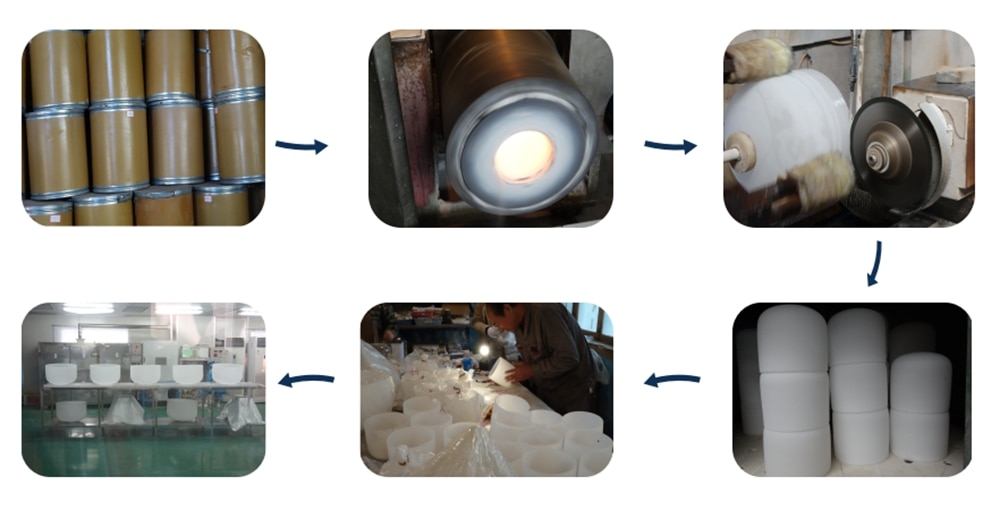 Any broken or lost during transit, will be replaced quickly for free.