Nepal Handmade Singing Bowl
FEATURES
1. Each singing bowl set is hand selected & inspected to ensure the best sound and quality before shipping.
2. Wonderful tone easy to play & relaxing sound. Produces energetic and vibrating sounds which provided stress free relaxation.
3. These singing bowls can be used for meditation, music, relaxation, personal well being, healing energy  etc.
Package content:
Buddha sound bowl
x 1 plain wooden mallet (not leather bound)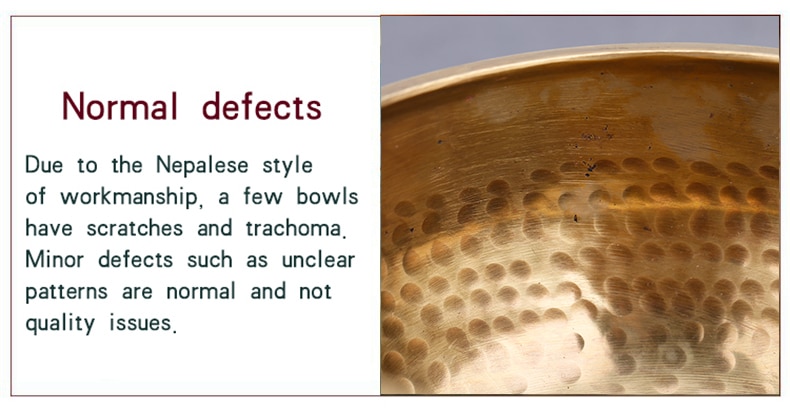 The Buddha sound bowl set comes with original wooden mallet
The mallet is handmade from wood, and the color variation is normal.
Please note these are metal handmade items and might show signs of workmanship such as smears, small indentations etc.