This cute Tibetan bowl is ideal for smaller hands or as your first bowl or gift. It includes ring mat and suede mallet.
Specifications: 
Material: Copper Body & Wooden Hammer
Production process: hand forging and engraving
Diameter: 8cm / 8cm
Height: 4.5cm / 1.77 inch
Package Includes:
1 x Singing Bowl
1 x Sheepskin Hand Mallet
1 x Bowl Mat
Description:
In addition to their traditional usage for meditation, Tibetan singing bowls are used for deep relaxation, stress reduction, holistic healing, Reiki, chakra balancing, and World music. Many people find that the rich blend of harmonic overtones which the bells produce have a direct effect upon their chakras. We strive to provide precise information on the singing bowls we sell. You will find accurate pictures and descriptions. These specially tuned Tibetan singing bowls produce sounds which invoke a deep state of relaxation which naturally assists one in entering into meditation.
How to Play: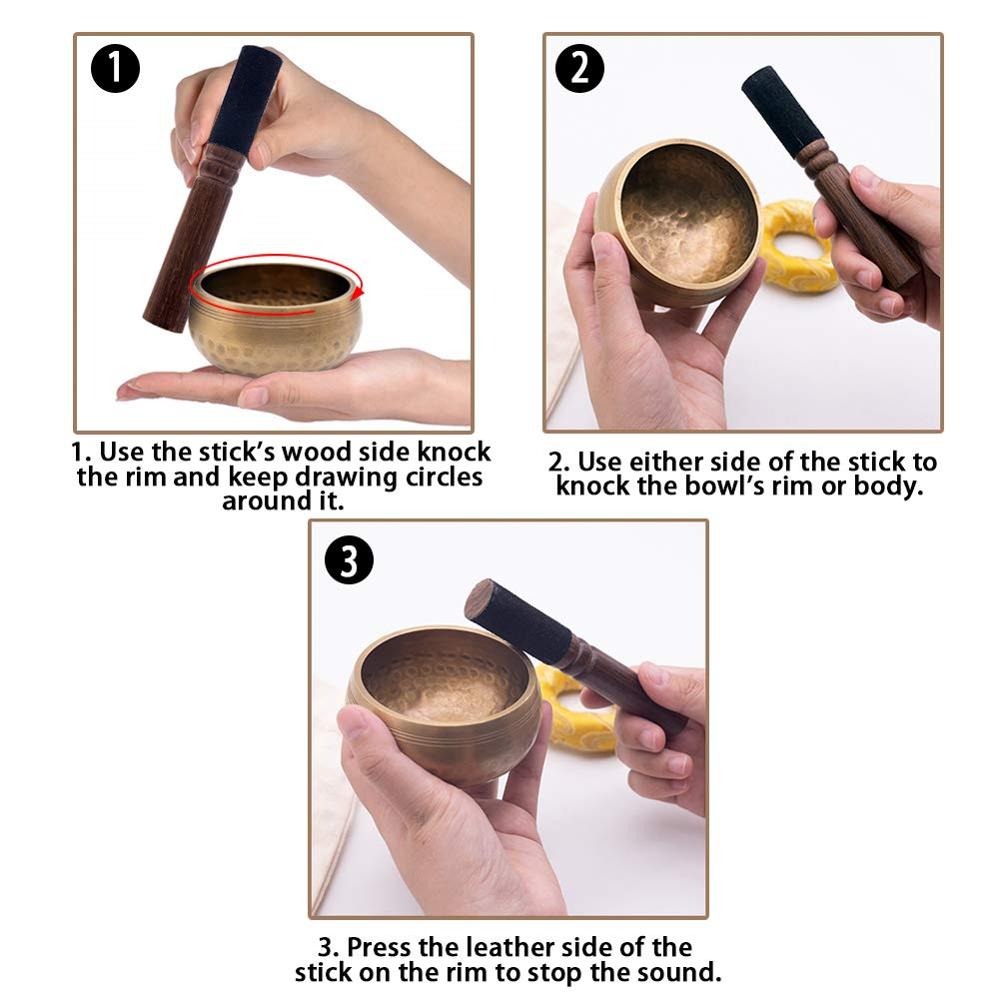 Please note these are metal handmade items and might show signs of workmanship such as smears, small indentations etc.