15 tones/ 13 inch Handpan Steel Tongue Drum  With Mallets
Handcrafted by steel and titanium alloy technology and electroplating finish, it forms a protective film on the surface of the drum, which is not easy to corrode and will not peel off . With delicate cutting process, the sound is nearly perfect.
Rubber feet on the bottom of the drum allow it to sit on any surface to play
No musical background is needed, you just have to follow your heart to explore, and its ethereal sounds can purify the mind and soul, and make you achieve inner peace.
Comes with a carry bag for convenient transport, you can take the drum with you wherever you go.
-Material: Stainless steel
-Weight: approx. 5kg / 11.02 lbs
-Size: approx. 35cm / 13.78 inch * 35 cm/ 13.78 inch * 14cm / 5.51 inch
-Craft: electroplating spray paint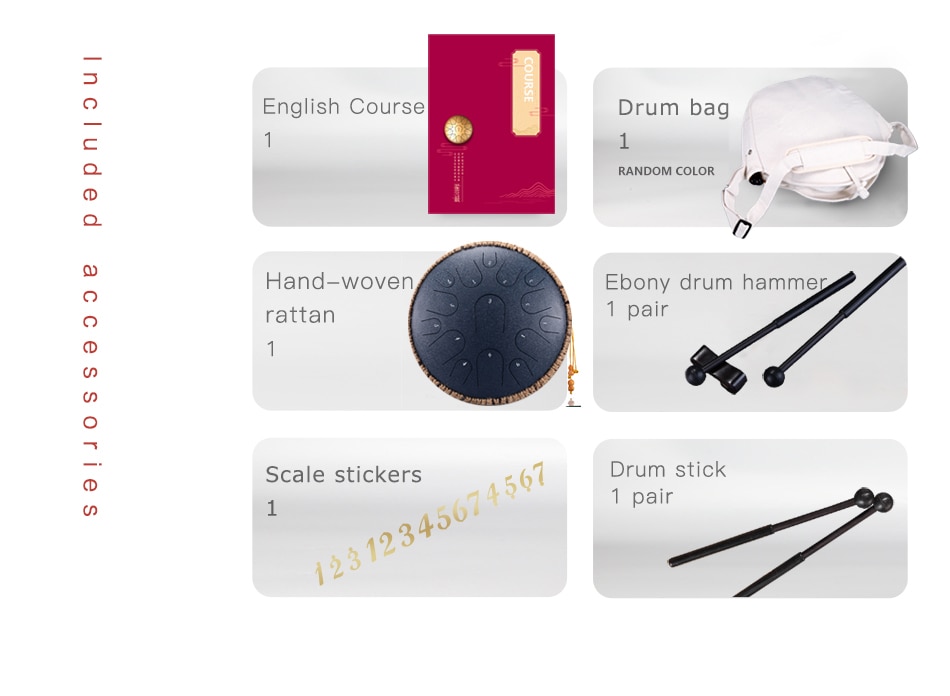 Package list:
1  Tongue drum
1  Pair of Mallets
1  Carry bag
1 Random color roped border